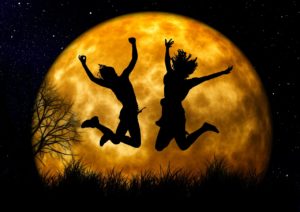 Join us for fun events and dynamic rituals in our Austin based Re-formed Congregation of the Goddess. See the menu about for our calendar of events and more.
The women of the First Austin Circle of the Re-formed Congregation of the Goddess (RCG-Austin) are working to reconnect to our deepest selves through experiencing our own sacred nature.
Are you a woman interested in Women-Centered Spirituality? Then we invite you to attend one of our activities.
We celebrate the Goddess through ritual on Sabbats, the solar holidays of the agricultural calendar: Imbolc, Spring Equinox, Beltane, Summer Solstice, Lammas, Autumn Equinox, Hallows, and the Winter Solstice. Sabbats are open only to women over 18, and begin at 7 p.m. on the date scheduled.  Members rotate planning and serving as priestesses for rituals.
We are currently meeting at The Studio at Nature's Treasures, 4103 North IH-35.
Look for us on Facebook. Email us at austinrcgcouncil@gmail.com.
Social Gatherings
First Saturdays alternate between movies, arts and crafts, workshops and other fun activities. They are held on the first Saturday of each month at 3:00 p.m. at Nature's Treasures, unless otherwise posted.
Special Events happen as planned. We also attend public events in the community and do outreach. We know there are women who are looking for us! We are here for you! Make the connection! Show up!
More about us
We sometimes say that Re-formed means "forming again after 10,000 years." For hundreds of thousands of years, humanity saw divinity as female, the source of life energies and creativity. Despite the patriarchal developments in the last 5,000 – 9,000 years, most of us continue to hold and study many of the  ancient beliefs.
While RCGI and AustinRCG do not have a particular Cosmology, the members do tend to follow beliefs that harken back to the Neolithic and Paleolithic periods of human existence and before. Some women come to us with backgrounds from the patriarchal religions of the Middle East and Europe, some from Eastern religions, some have African roots, some have worked with Native American traditions, others are New Age. But whatever one's background, we seek to create a space where each woman is invited to decide what her truth is, and to develop her own cosmology.
We started our Circle in Austin in 1996, and we have been in continuous service to women since then. There is a sister Circle in San Antonio, with others around the country.