Autumn Equinox Ritual and Celebration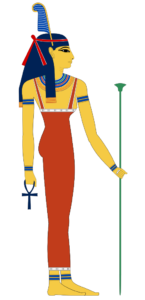 You are invited to celebrate the Autumn Equinox Honoring the Egyptian Goddess Ma'at.
At this time of the Autumn Equinox, in the astrological sign of Libra, we come together to honour the Goddess Ma'at. She is the Ancient Egyptian Goddess of Truth, Justice, Peace, Order and Balance.
This is the time when we gather this year's harvest and store what we need for the coming winter. It is also the time when we balance our needs against the needs of others and share of our bounty. Our Harvest may be physical, fruit and vegetables, or it may be the fruits of our work and creativity during this year.
Please bring something of your year's bounty, a symbol or the actual (considering our space) to place on our altar or around it. This may be the fruit or vegetables you have grown (or pictures of it), poetry, prose or artwork, or a photo showing other bounty such as child rearing or other work. These will be placed on or around our altar.
This time of year is also about balance, the balance of light and dark, the balance between spiritual and material, the balance between our own interests and those of others.  
Please come to the ritual prepared to speak your soul's truth and share of your year's bounty with your sisters.
Deanne will be priestessing this evening's ritual and celebration.
Doors open at 7 pm and close at 7:30 pm so that we may create sacred space.
Our events are designed for women over 18.  Bring a snack to share for after the ritual if you like and it is not required. We welcome a suggested donation of $10 to help with the cost of renting the space and any needed supplies. No one turned away for lack of funds.