First Saturday in May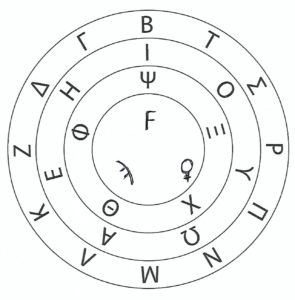 Come join us in a magical adventure. Learn how to create a sigil, using the Greek alphabet and an alphabet wheel of the Greek letters, using the concepts of how a bind rune is made.  These sigils represent an intention and can be used many ways!
This is a woman only event. Bring snacks to share and donations are always appreciated!