First Saturday in November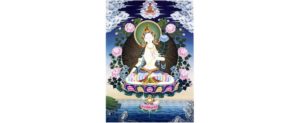 This will be our First Saturday event for November. Our First Saturday events are meant for fun and learning and community.
White Tara and Her Six Shields  
This First Saturday event will be honouring White Tara with her six shields. White Tara is the goddess of compassion. Her love heals the source of dis-ease, bringing health, strength, longevity and beauty. The practice of meditating and focusing on her six shields helps with protection and to generate desired qualities in ourselves.  
Jules will be leading us in this honouring and meditation of White Tara and learning about her six shields.  
Our events are designed for women over 18.  Bring a snack to share if you like and it is not required. We welcome a donation of $10 to help with the cost of the rented space and supplies. No one turned away for lack of funds.