First Saturday in September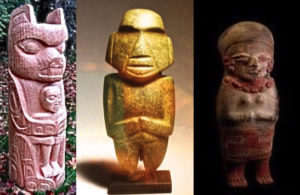 This will be our First Saturday event for September. Our First Saturday events are meant for fun and learning and community.
For this First Saturday in September, we will be exploring Ecstatic Trance Postures. The presentation will be based on the research of Felicitas Goodman, Nana Nauwald, and Belinda Gore. Crescent and Stephanie will be facilitating this event.
From the Cuyamungue Institute: "From the archeological record, she found artwork among the hunter-gatherers and early, pre-agricultural horticulturalists that depict people in simple sitting and standing postures, yet with very precise hand and arm positions. The oldest she found in the painted caves of Europe. Several postures were repeated around the globe, over many millennia, in cultures that had no contact. She deduced these where instructions on how to hold the body during the ritual activation of the shift. Volunteers among her anthropology students at Dennison University in Ohio found their visionary experiences deepened and heightened into ecstatic states, with visions sometimes relating to additional clues the artist had left in the artifact. Today, this work is practiced by thousands of people around the world."
Please bring a yoga mat, if you have one, so you may be more comfortable on the floor.
Please note: We will be starting promptly at 3 pm with a short introductory talk. In order to create a safe space for trance states, we will be locking the door after the talk, probably about 3:20. Please be on time.
Our events are designed for women over 18. Bring a snack to share if you like and it is not required. We welcome a donation of $10 to help with the cost of the rented space and supplies. No one turned away for lack of funds.