Full Moon Ritual and Celebration for December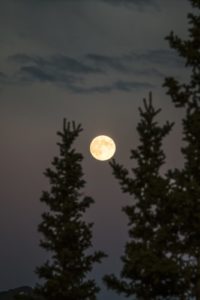 This will be our ritual and celebration of the Full Moon in December.
This full moon will be in Gemini and the ritual will be led by the twins (Linda and Michael Ann). We will call on Persephone to lead us through the underworld at this dark time of the year. We will explore twin aspects of our lives in the dark and the light.
Doors open at 7 pm and close at 7:30 pm so that we may create sacred space.
Our events are designed for women over 18.  Bring a snack to share for after the ritual if you like and it is not required. We welcome a suggested donation of $10 to help with the cost of renting the space and any needed supplies. No one turned away for lack of funds.
This event is hosted by the Ritual Planning Committee.