Full Moon Ritual February 2020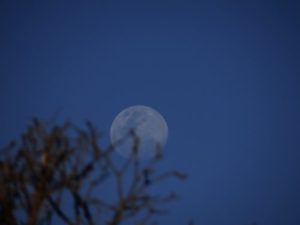 This will be RCG's Full Moon Ritual and Celebration for February.
This Full Moon is in Leo.
We are gathering to celebrate the full moon. Our Priestess Planning Circle decided to go with a theme this year and it is a combination of astrology and tarot. For instance we are in the Sun sign of Aquarius but on the full moon it will be within the sign of Leo. Basically that says to us:
Aquarius Season began with a bang. The New Moon on January 24th asked us to make a change, to embrace a little discord, or be part of a larger cultural shift. This is loud astrology that asks us to do our part by refusing to remain silent about the things that need our voice, actions, and energy.
The full moon in Leo magnifies this and does so with a little flair for the theatrical. Passion is paramount and living out loud is encouraged.
Our Tarot cards are Strength, the Star, the Sun and the Fool.
We will be working magic to send power to all survivors of sexual violence, especially to those who have not yet discovered that they are WORTHY!
Bring your drums and rattles!
Doors open at 7 and close at 7:30 so that we may create sacred and safe space.
Our events are designed for women over 18. Bring a snack to share for after the ritual if you like and it is not required. We welcome a suggested donation of $10 to help with the cost of renting the space and any needed supplies. No one turned away for lack of funds.
This event is hosted by the Ritual Planning Committee.