Special Opportunity: Jade River, Co-Founder RCG-I and WTI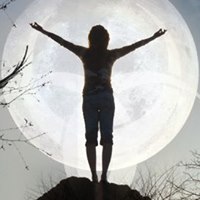 CANCELLED:  This event is cancelled.  Jade is not well and unable to travel to Austin at this time.
Special Opportunity:  Jade River, Co-Founder RCG-I and WTI
A very special opportunity!
Jade River, our beloved Co-Founder of RCG-International and WTI (Women's Thealogical Institute) will be in Austin and presenting at Getting To Know The Goddess (GTKTG) at BookWoman. Our Community is blessed to have this special opportunity to meet Jade and experience one of her excellent presentations.
Jade River is the Co-founder of the Re-formed Congregation of The Goddess—International (RCG-I); the first legally incorporated tax-exempt religion serving the women's spiritual community. She is the creator of the Women's Thealogical Institute (WTI) the first organization to nationally offer in-depth training for women seeking training in Goddess religion and, for some, ordination as Priestesses. She is the author of four books about women's spirituality and the Goddess.
Jade will be speaking on the Herstory of Women's Spirituality with some Dianic Goddess Magic and Feminism woven in.
Let's all come out and show our support for our co-founder Jade River at her presentation at GTKTG!
This event is hosted by WTI Texas.