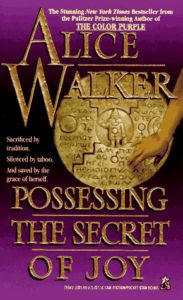 Our next meeting will be July 23 at 3:00 at the temple.  Our next book will be Possessing the Secret of Joy, by Alice Walker.  It was the first novel to deal with genital mutilation. Cosmopolitan called "masterful, honorable, and unforgettable storytelling."
Our next meeting is July 23 at 3:00.  This is a woman-only event.
The temple is located at 7901 Cameron Rd., Bldg. 3, Room 396.