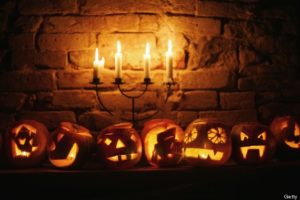 You are invited to come and share a Samhain Rite. We will honor the last and final harvest and call to our Ancestors and departed loved ones to be with us.  We will do this on October 31st at 7:00 PM. Ritual will begin promptly at 7:30 PM when we lock the doors!  We are creating a wonderful evening for women to enjoy!
We are setting up an altar for our Beloved Dead, so please bring a picture or object (small please) to represent them for the altar. This can include pets recently crossed over.
It is time for us to dress for the affair!! Please come in your witch's finest, Women! Come strut your stuff! Bring food for a grand feast during ritual, and please help support our Temple with a donation if you are able. The donation altar is at the door!
Many blessings,
Bendis and Becky